Zhanhai Zhang, MD.(China),Ph.D.,LAc.(USA)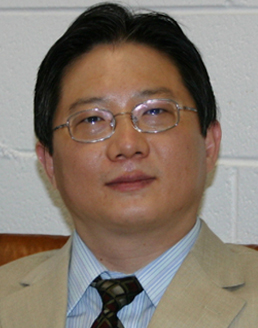 Zhanhai, MD.,Ph.D.(China),LAc(USA)
Acupunscture for male fertility & pain

20 Years Experience
Acupuncture & Herbology

Titles & Credentials:

Medical Doctor (China)
Doctor of Chinese Medicine (China)
Ph.D. of Medicine
Licensed Acupuncturist (Illinois)
Status of Extraordinary Ability in Acupuncture and Traditional Chinese Medicine approved by U.S. Department of Homeland Security Citizenship and Immigration Services
Diplomat of Acupuncture
Diplomat of Chinese Herbology
Senior Research Specialist of Pharmaceutical Science for botanical drug
Clinical Supervisor of Acupuncture College
Member of China Acupuncture Association
Member of China Association of Traditional Chinese Medicine
Member of China Association of Integrated Medicine
Member of China Association of Licensed Physician
Work Experiences:

20 years Outstanding Experience
China Medicine, Inc. (Acupuncture & Chinese Medicine Practice current )
Teach Medical Doctors and Practice Acupuncture and Chinese Medicine at Advocate Medical Group, Lutheran General Hospital from 2002 to 2007.
Clinical Supervisor at Pacific College of Oriental Medicine from 2002 to 2003.
Senior Research Specialist:
The Center of National Institute of Health (NIH) for Botanical Dietary Supplement Research and the World Health Organization Collaborating Center for Traditional Medicine (2001-2002)
Attending Medical Doctor:
Beijing Municipal Hospital of Chinese Medicine (1996-2000)
Physician in Charge:
Beijing Institute of Traditional Chinese Medicine (1995-2000)
Medical Doctor:
China Academy of Chinese Medicine (1992-1995)
Medical Doctor:
National Sports Medicine Center at Beijing District Hospital(1991-1992)
Medical Doctor:
Beijing University of Chinese Medicine (1988-1991)
Medical School & Residence:
Hebei Medical University (1983-1988)
Main Publications:

Qigong Therapeutic:
Chinese Encyclopaedia of Therapies. (1990)
Qigong Preventive :
Chinese Encyclopaedia of Preventive Medicine. (1990)
Acupuncture for Pain Relieve:
Acupuncture Reference book for Medical Practice (1993)
Acupuncture for Western Doctors:
Interactive Book of Acupuncture (1995)
Herbal Safeties:
Chinese Herbology Modern Research and Traditional usages. (1997)
Functional Food:
Herbal Formulas for Family Practice
Guest Speaker:

Beijing Caoben Medical Acupuncture Institute( 1995)
Beijing International Training Center for Acupuncture and Chinese Medicine (1996)
Tel Aviv University (1998)
Portugal Acupuncture Association (1999)
College of Medicine, University of Illinois at Chicago (2002)
Pacific College of Oriental Medicine (2002)
College of Preventive Medicine, University of Illinois at Chicago (2003)
Teaching Experience:

Training Center of China State Pharmaceutical Administration for Licensed Pharmacist and Medical Doctors(1997)
Advocate Medical Group Lutheran General Hospital for Rotation Medical Doctors (2002-2007)
Academic Awards:

First Prize of the Beijing Administration of Traditional Chinese Medicine for Clinical Study (1995)
Winner of the Beijing Government Award for Excellent Scientist (1996)
Fist Prize of Beijing Health Department for Excellent Research (1997)
Dr. Zhang has extensive experience in both the Eastern and Western medical areas.
Clinical Interest:
Pain related illness, Such as Back Pain, Sciatica, Headache, Neck Pain
Weight Control, Quit Smoking, Stress & Anxiety Reduction
Male Infertility & ED & Prostate Problems
Click here for more information about Dr. Zhanhai Zhang.